Gang,
I'm a new member but no stranger to owner's blogs. My sister is looking for a Westy and I'm doing my best as a guy who's owned and rebuilt vintage cars, but I'm on the other side of Canada and can't get my hands on it. Furthermore, while I know Ferdinand's engines, I don't know Westy's much.
This is the car she's looking at
, body's in good nick and she fires up and drives. Automatic tranny got a rebuild with some Audi parts in Oct. and the engine got overhauled a couple years back. She had a local VW dealership give it a pre-purchase inspection (why she went to a dealership, I'll never know) and this is the report the dealership returned: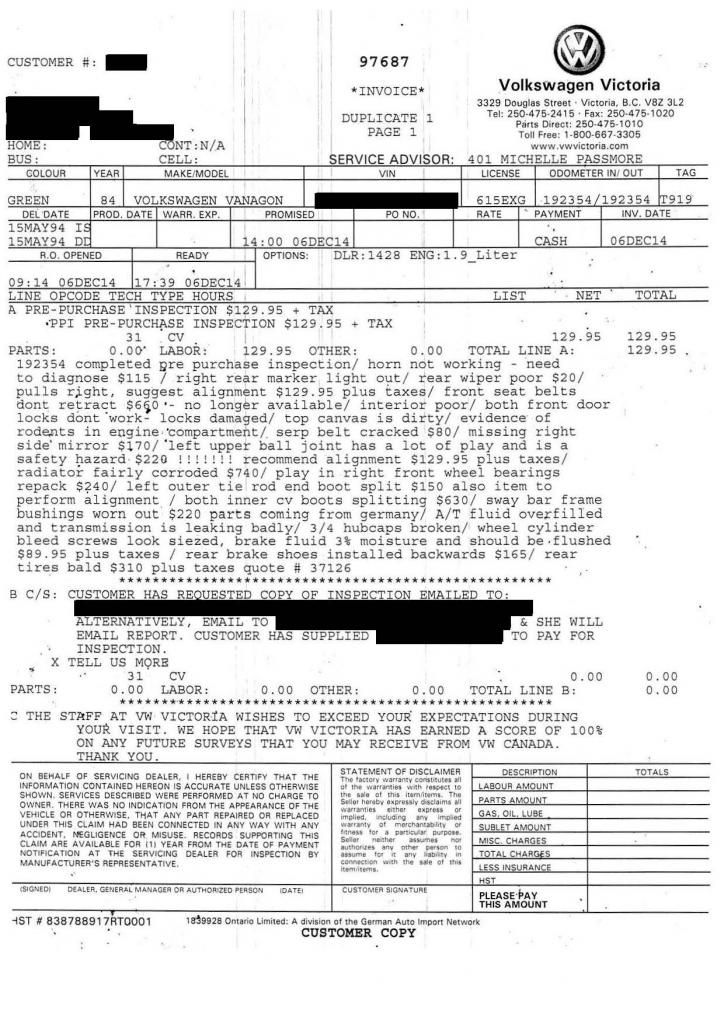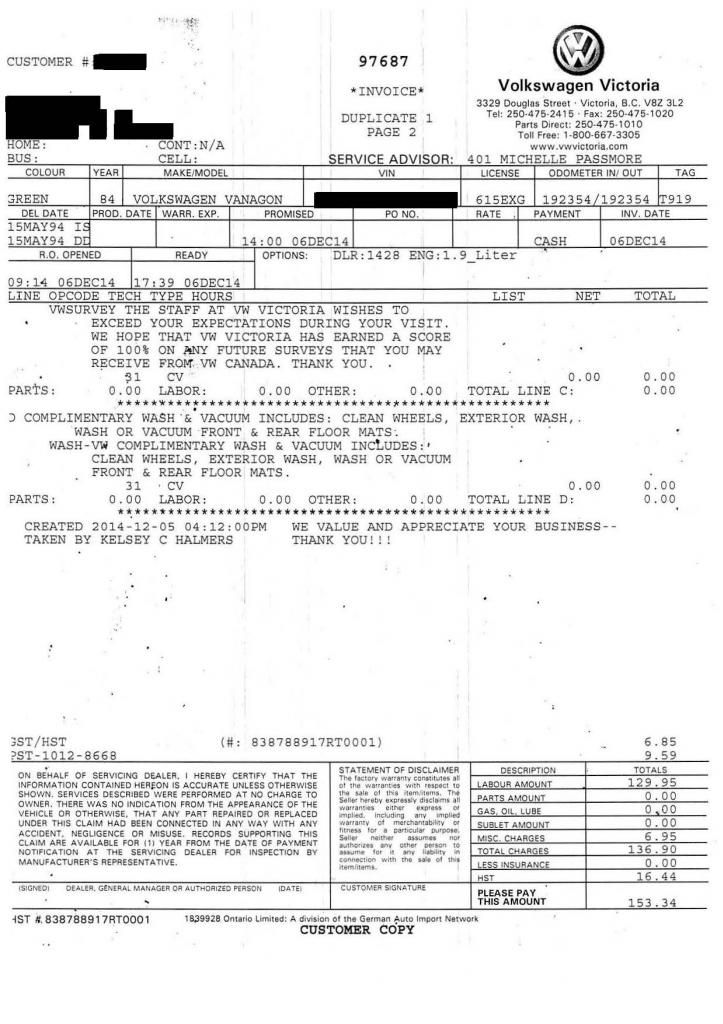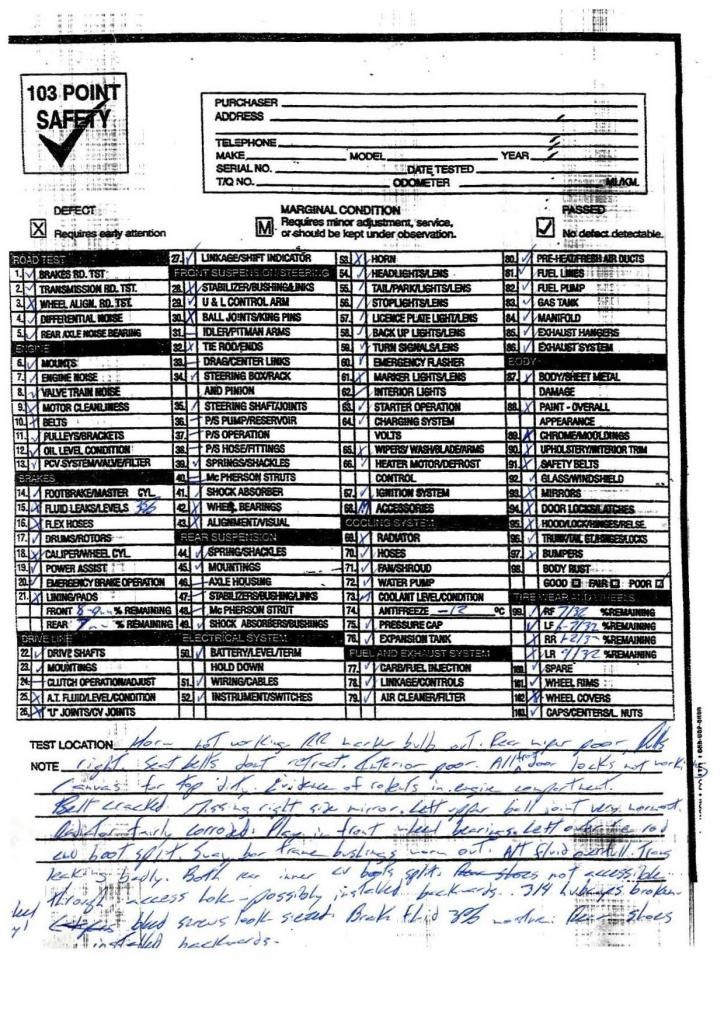 There are items on that list that need to be done in order to have it safety'd (mirror, marker, horn, wipers, tires). Then there are the drivetrain/suspension bits that I would have done (bearings, boot, ball joint, serp belt). The tranny has another month on the warranty so she can have it brought back to the shop that did it and have him replace the gasket/tighten it up.
My question is, does this dog hunt for $6k? She'll need to spend about $2k up front I've told her, and save another $3k which she can expect to spend in the next 5 years (she's only taking it about 10-15k km/year for camping around BC in the summer).
Thanks for everyone's insight, it's very much appreciated.
- MechEng